UX Strategy for a Leading Art Museum
Bringing a world class art museum experience to life online.
The
Museum of Fine Arts, Boston
wanted to inspire and invite users to visit their extensive collections. Recreating some of the awe you feel in front of a masterpiece, we focused on full screen immersive visuals on the homepage. The site also underwent a large information architecture overall to simply the site navigation and includes a more comprehensive site search. 
The new site globally made use of large, stunning visuals and a simplified collection search.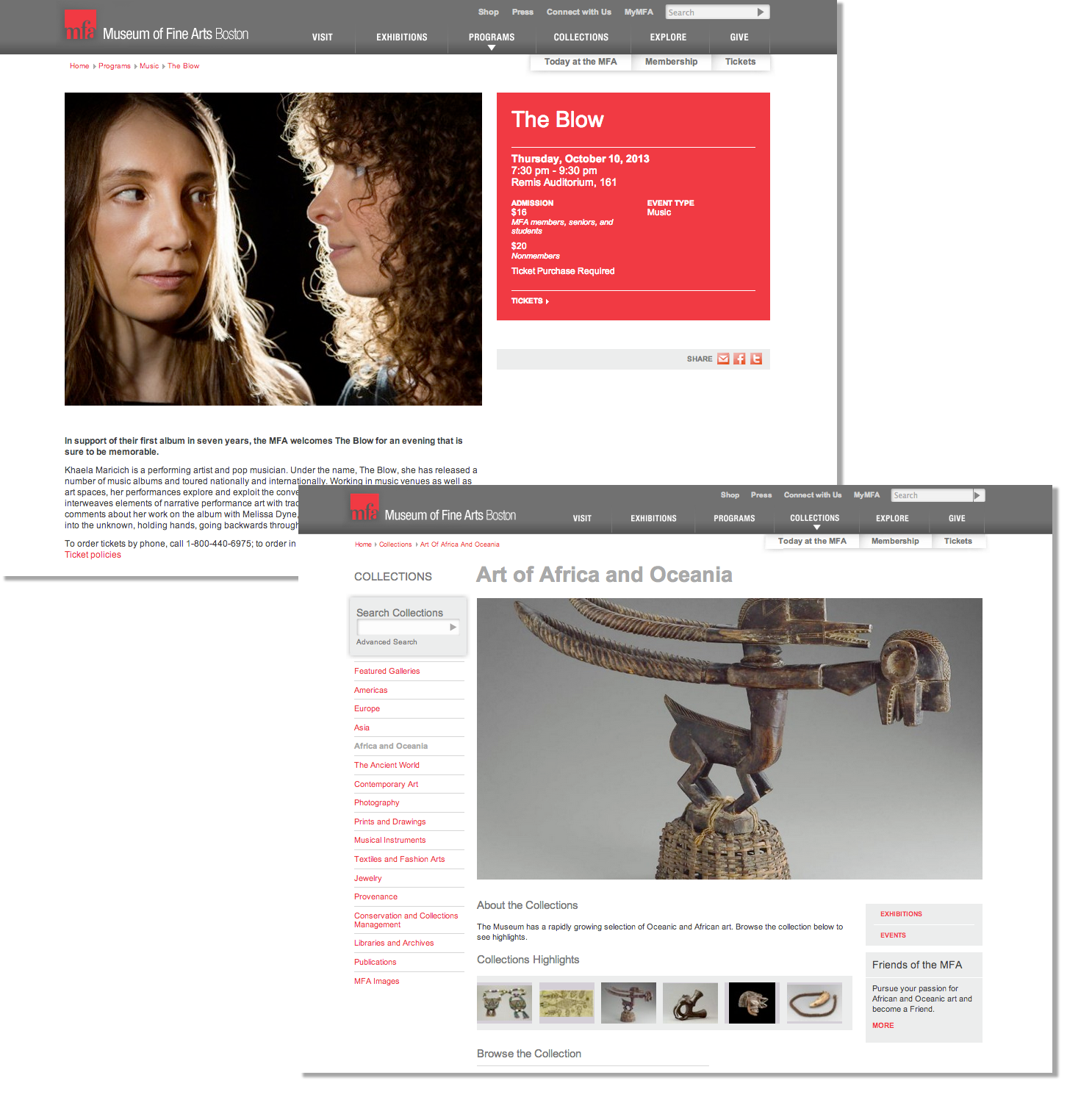 Visual Designer: Kit Casey
Interactive Agency: Genuine Interactive